Why wait? Start a Course right now!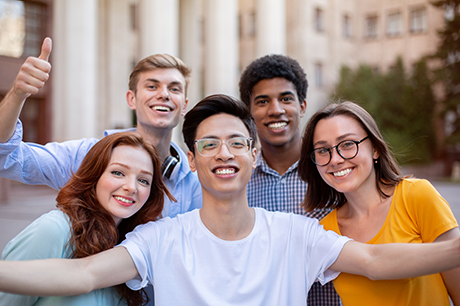 I have gained tremendously by the AHA program. This course has shown me the importance of: being positive, having an open heart, cultural understanding, hard work, dedication, time management and so much more. The AHA program may have felt tedious at times and unhelpful, but when looking back I regret thinking those thoughts because it has changed my attitude towards how I view obstacles, challenges and hard work. I am so thankful to have completed this online course. I hope to have an amazing business purely because of the fact that I can make people who work for me, people who are in contact with my company or people I interact with feel my AMAZING HOSPITALITY ATTITUDE. My motivations and goals have shifted and my number 1 goal is to remember that it doesn't matter if you don't have the best of everything else, as long as you have the best attitude, then you will be truly successful.
As a student in graduate school and someone who has not yet entered the hospitality industry, the HPC program has given me an unbelievable amount of insight into the industry that I hope to soon become a part of. From learning about the Amazing Hospitality Attitude, standards of service, being onstage, to falling up, I feel that I am much more prepared to enter the hospitality industry with a wealth of knowledge, a smile, ready to go attitude, positivity and confidence in all that I've learned through this course.
The HPC seminars made me realize that I am in charge of my life. My character, attitude and the impressions of others will always depend on my thoughts and actions. It taught me that waking up every day and doing the same thing over and over again is not enough. I must prioritize things and set goals. Also, it taught me how to convert negative thoughts, stress, and problems into a positive one to have a happier and positive outlook in life. One challenging experience I had was being surrounded and exposed to people with different attitudes and characters. I learned how to respect them despite the differences. The HPC seminars has made me a better person.
Before ending this American Hospitality course, I'd like first to thank everyone who made up this online milestone. It's life changing, simply Amazing. All I do is study and face the computer but in return I see the world. Studying AHA means developing an Amazing Hospitality Attitude within yourself and spreading it to others because it is contagious. AHA lets us reflect in ourselves, what do we really want, what are our visions in life and how to attain them. AHA teaches us how to become a better professional and how to become a better person to everyone around you. AHA plays a vital role in our self-esteem and confidence as we continue our journey towards in hospitality.
Aha's online course helped me gain confidence and courage. I learned both professional development and cultural awareness skills through the Passport to Culture program. My experience with AHA was so much more than I expected.
AHA's course not only taught me about leadership, it taught me the importance of attitude, the industry itself, teamwork and cooperation. I also learned how to cope with diversity, changes, time management and stress. But most importantly, I discovered and learned more about myself.
After going through AHA's program, I gained the leadership skills and confidence I needed to succeed in the hospitality industry. I also met new people from around the world and was able to share my culture while learning about others. It was an amazing experience.
Thank you AHA for an experience of a lifetime. Not only did I learn the leadership skills needed to succeed in my career, I learned how to understand and communicate with people from all different backgrounds and cultures. Thanks to this experience, I am now the Director of Human Resources at Sandburg College.
I have been a Human Resources expert in the hospitality industry for years and have hired thousands of front-line staff in my career. I can tell you that AHA's emphasis on cultural awareness and soft skills training gives their students a unique advantage in today's global marketplace.
I love that AHA instills and inspires strong work ethic and a positive attitude through all their courses, these character traits are rarely addressed by any other school that I know.
It is wonderful to see a hospitality program that bridges the gap between theory and practice, teaching both the hard and soft skills one needs to provide exceptional customer service.