Student Reviews from Around the World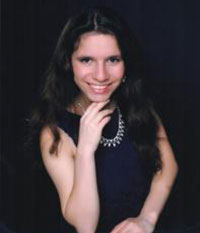 This course was terrific! I felt that the theme of doing things uncommonly well was very appropriate. Hospitality is all about providing excellent service and exceeding expectations. To do this, you have to embrace the spirit of hospitality by having a positive attitude, developing positive character traits, communicating effectively, cooperating with others, managing your time wisely, maintaining a professional appearance, understanding culture, and celebrating diversity. I think that my favorite course section was creating service magic. This aligns closely with the Disney Concept of "Magical Moments." Even if you do not work at Disney, any hospitality professional can create "magical moments" by performing small gestures that help make a guest feel special. This is what delivering the "a ha!" is all about.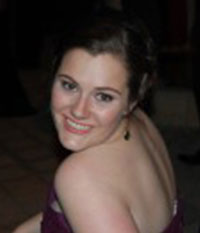 I have gained tremendously by the AHA program. This course has shown me the importance of: being positive , having an open heart, cultural understanding, hard work, dedication, time management and so much more. The AHA program may have felt tedious at times and unhelpful, but when looking back I regret thinking those thoughts because it has changed my attitude towards how I view obstacles, challenges and hard work. I am so thankful to have completed this online course. I hope to have an amazing business purely because of the fact that I can make people who work for me, people who are in contact with my company or people I interact with feel my AMAZING HOSPITALITY ATTITUDE. My motivations and goals have shifted and my number 1 goal is to remember that it doesn't matter if you don't have the best of everything else, as long as you have the best attitude, then you will be truly successful.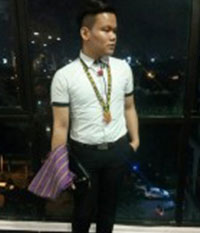 Through this course, I have learned how to cooperate with others, to accept the views of others towards us. It also taught me how we react to what people have done to us by giving them a good appreciation. Besides, through this also I believe I can make a change in my studies and in my life too. This course has giving me an opportunity.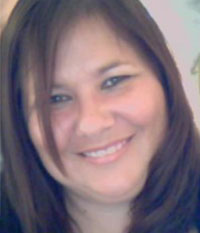 I thought I knew a lot about customer service. After taking this course, I have learned that I do not know everything. I have already started taking what I have learned from this course and implementing it at my workplace. I found some things to come easy, and other things I still need to work at. I have learned that it is all about attitude. I've leaned how to better deal with my coworkers and find a middle ground. I have used the words "onstage" and "offstage" often. I feel I have more confidence in myself! I am sure I will have many "a ha" moments in my future career as a manager.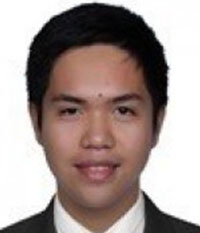 The greatest challenge that I have encountered is working with different types of people. Sometimes I like to question myself why things are the way they are. Why some people act nice and some act aggressive when dealing with one another. It feels like we forget that they are who we are. It came to a point that I was about to give up since I can't understand why my other co-workers are acting the way they do. But with the help of the AHA seminars, I became more open to different cultures and now develop ways to battle stereotypes. I was able to build a harmonious relationship with my co-workers of different races.

Great thanks to "A ha!". I am amazed with my results. I gained many new skills I had not learned in school as well as knowledge of other cultures with this course. It has provided me with a strong hospitality background while inspiring and teaching work ethics, cultural understanding and leadership skills. The activities were also motivating and inspiring. The seminars were so powerful which increased my confidence level. I am thankful to be a part of the American Hospitality Academy.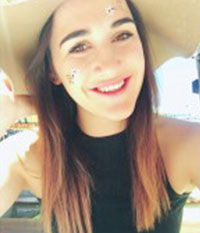 Caterina G.,
South Africa
Its two completely different experiences learning about what to expect in the hospitality industry and physically working in it. I've had to face many challenges during my studies regarding efficient time management as the workload gets quite strenuous and overwhelming at times, but AHA has helped me effectively set my priorities. These courses have also helped show me the importance of positive attitude and it has completely changed my outlook on life and my daily activities. I often go back and re-watch all the inspirational "a ha" videos when I'm feeling uncertain.

AHA has made such ad difference in my life. Before i joined this course and after its completion I have gained so much confidence and a new positive attitude inside of me. The way I look at life has totally changed. This course has inspired me, changed me and taught me so many things. Life is too short and you should live like it's the last day of your life.
Students from the Philippines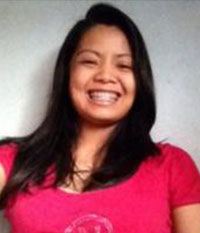 Before ending this American Hospitality course, I'd like first to thank everyone who made up this online milestone. It's life changing, simply Amazing. All I do is study and face the computer but in return I see the world. Studying AHA means developing an Amazing Hospitality Attitude within yourself and spreading it to others because it is contagious. AHA lets us reflect in ourselves, what do we really want, what are our visions in life and how to attain them. AHA teaches us how to become a better professional and how to become a better person to everyone around you. AHA plays a vital role in our self esteem and confidence as we continue our journey towards in hospitality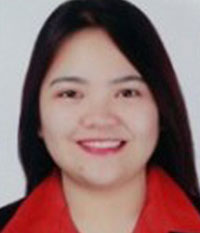 The HPC seminars made me realize that I am in charge of my life. My character, attitude and the impressions of others will always depend on my thoughts and actions. It taught me that waking up everyday and doing the same thing over and over again is not enough. I must prioritize things and set goals. Also, it taught me how to convert negative thoughts, stress, and problems into a positive one to have a happier and positive outlook in life. One challenging experience I had was being surrounded and exposed to people with different attitudes and characters. I learned how to respect them despite the differences. The HPC seminars has made me a better person.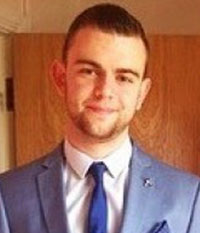 George B.,
United Kingdom
My internship at Ballenisles Country Club was very stressful and demanding to begin with due to the vast amount of new information and the comprehensive knowledge that I needed to grasp in order to perform my job to the highest standard, at times I felt completely out of my depth but with the help the seminars I was able to put many of the new skills I had learned from my AHA course and use them in order to help me improve day by day. Having the right attitude and setting myself goals were key components to helping reach the level and standard that was expected by my club.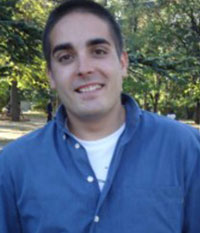 Using the AHA standards every day changed my whole conception about working in the Hospitality Industry and made it so much better and actually easier. What I mean is that having the right tools to deal with different situations, to have an idea how you should react the right way and to know how to organize yourself - you are ready to go. And I'm not just saying it -this program gave me the chance to go to the top of my department being an F&B Manager the last 3 months, so each and every module and exercise is incredibly useful every day and I feel that I have a solid ground start climbing my ladder of success!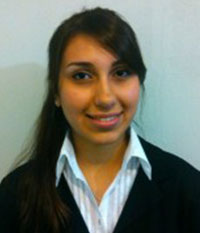 I learnt that even thought that sometimes in the workplaces I will face difficult situations with coworkers as with guests, it is always up to me how I can react and act, it is my choice how I can improve at work and at the same time enjoy it every day. It is all about my attitude and my commitment with my career and my work that it is going to help me to give that "extra" to the guests, others coworker and the company. Also, the diversity and multicultural exchange is something unavoidable in this industry and at the same time it is what makes this industry extremely enjoyable and amazing.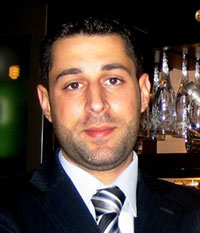 AHA's passport to culture helped me learn about new cultures. Different cuisines are posted everyday and you are able to compare the differences with one country to another. The global aha quizzes are really amazing. It taught me other country's practices that I never thought existed. It's like traveling the world with just a click of a mouse. I can't wait to explore the world as I won't be afraid because I'll bring with me a handful of knowledge that AHA gave me.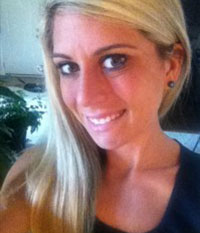 Making global connections has been interesting since my first day I began this class. I made a few connections and have been able to communicate with other students from around the world and learn first hand some things about their culture. Cultural spotlights and recipe book were interesting to reflect on my own culture a bit during submissions and learn some basic culture of other countries that I could actually learn from home by using the recipes. The Global "a ha" may actually be my favorite, though. The discussion I joined was "Worldwide happy dancer". It was beautiful and I'm glad I was able to see the video and discuss with others. It has really inspired my mood. I also joined a few other topics there - that category is fascinating and since I am unable to Travel currently this entire experience is providing me a learning opportunity without actually traveling.

AHA is such a big help to everyone. It provides information and tips on how to become a better individual in terms of dealing with customers, peers, workmates, superiors. It also provides ways and means on how to become motivated, and inspired in doing daily tasks. It also helps us enhance our skills and potential to become successful in our chosen industry. Thank you AHA - I've learned a lot!

The AHA course was professional and so outstanding while being super fun. AHA taught me about the importance of teamwork and improved my communication and showed me how to adapt to a diverse work environment . It was an overall great experience and will definitely help me grow in the future.

As a student in graduate school and someone who has not yet entered the hospitality industry, the HPC program has given me an unbelievable amount of insight into the industry that I hope to soon become a part of. From learning about the Amazing Hospitality Attitude, standards of service, being onstage, to falling up, I feel that I am much more prepared to enter the hospitality industry with a wealth of knowledge, a smile, ready to go attitude, positivity and confidence in all that I've learned through this course.