Hotel Security Awareness and Service Course Overview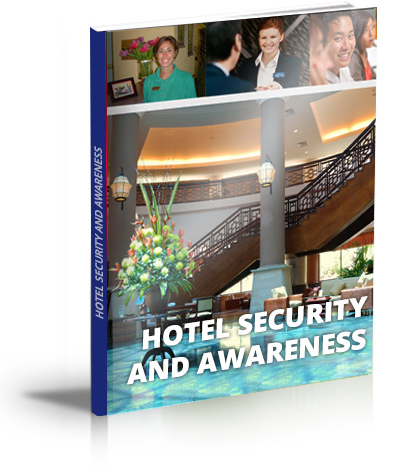 In this online hospitality course you will learn ways you can be part of the security team of your organization by using effective procedures and tools to detect, respond and take action to events that may threaten you or your organization.

Hotel security management awareness is a process, not an event and its procedures work best when people work together.

It is important to know and understand that security at a hotel property is everyone's responsibility. Trained and alert employees are essential to keeping the hotel safe and play a very important role in security. No matter your position, you play a critical role in recognizing, reporting and responding to suspicious activity.
You will learn:
Hotel Security, Safety, and Awareness
Recognizing, Reporting, and Responding to Suspicious Activity
Providing Hotel Security as a Service
How to Create a Hotel Security Plan
Safety and Security Training