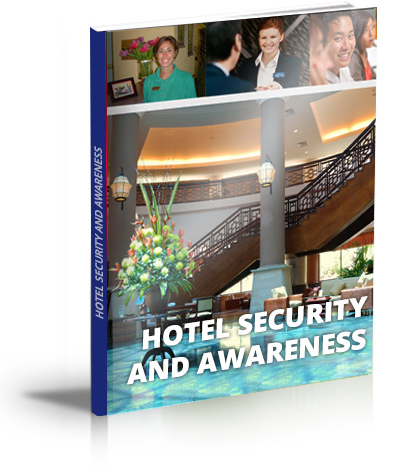 In this online hospitality course you will learn ways you can be part of the security team of your organization by using effective procedures and tools to detect, respond and take action to events that may threaten you or your organization.
THIS COURSE COVERS:
Hotel Security, Safety, and Awareness
Recognizing, Reporting, and Responding to Suspicious Activity
Providing Hotel Security as a Service
How to Create a Hotel Security Plan
Safety and Security Training
LENGTH
9 modules - Courses are fully online and can be completed at your own time and pace. It's estimated that each module takes 1-2 hours to complete.