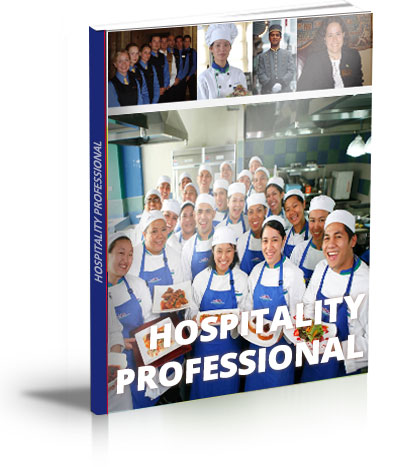 The Hospitality Professional Course (HPC) is an online hospitality course designed for students who are preparing to start their hospitality career or anyone currently working in the service and tourism industry. The overall purpose of the HPC course is to enhance participantís career and professional development skills.
THIS COURSE COVERS:
Focusing on the top employability traits deemed essential by hotel industry leaders
Emphasizing people and service skills enriched with multicultural workplace understanding and awareness
Developing an appreciation of other cultures, traditions and beliefs, to perform more effectively in the 21st century workplace
Inspiring participants "A HA!" or Amazing Hospitality Attitude needed for success in life - both personally and professionally
LENGTH
8 modules - Courses are fully online and can be completed at your own time and pace. Itís estimated that each module takes 2-3 hours to complete.