Career Essentials and Service Course Overview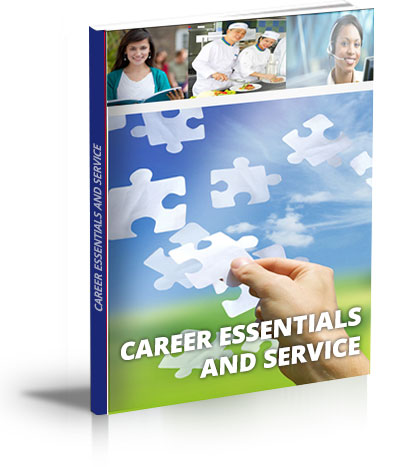 The Career Essentials and Service (CES) online business course was designed for students who are preparing to begin their business or hospitality career, or anyone currently working in the service industry. The overall purpose of the CES online hospitality course is to enhance the participant's career essentials and professional development skills. The topics and activities in CES are designed to inspire participants to deliver service excellence by developing an "A HA!" Amazing Hospitality Attitude!
The course modules emphasize the importance of personal leadership development as you cannot begin to lead others until you can first begin to lead yourself. CES inspires you to develop a more positive attitude, strong character, an appreciation for the benefits of effective communication and cultural understanding.
You will learn:
Enhancing Career and Professional Development Skills
Top employability traits deemed essential by hospitality and tourism industry leaders
Emphasizing people and service skills enriched with multicultural understanding and awareness
Developing an appreciation of other cultures, traditions and beliefs, to perform more effectively in the workplace
Inspiring participants "A HA!" or Amazing Hospitality Attitude needed for success in life - both personally and professionally