Why Is Communication Important in Business?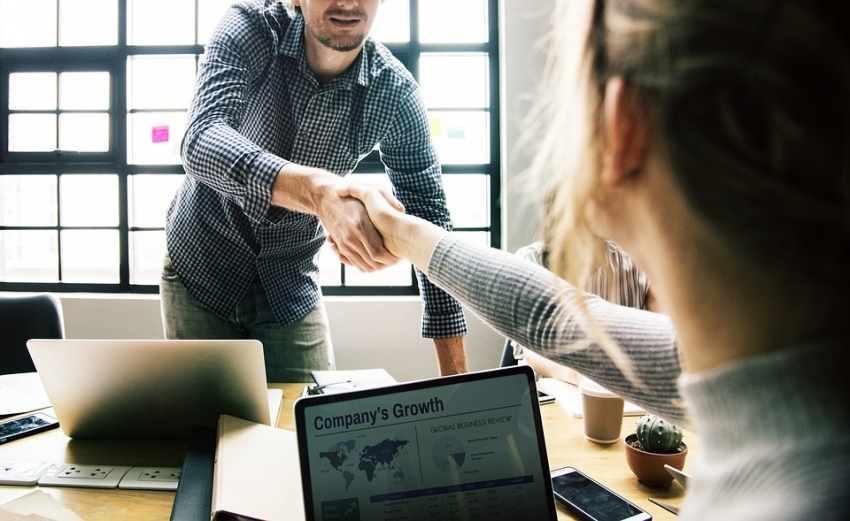 Regardless of what job or career you are pursuing, you'll need to have strong communication skills to succeed. While some businesses rely on communication more than others, they all require employees to communicate. But why exactly is communication important business?
Why Is Communication Important in Business?
The Basics of Communication in Business: What You Should Know
Communication, when used in the context of business, refers to conveying or receiving information from either within or outside a business. When working, you'll be required to communicate with other individuals, some of whom may be located within the business, whereas others may be located outside the business. Talking to a coworker, for example, is an internal form of business communication, whereas talking to a customer or a potential customer is an external form of business communication.
Communication Encourages and Strengthens Teamwork
If you have strong business communication skills, you'll be able to work with your coworkers more effectively and efficiently. According to
one report
, 75% of business owners say teamwork is very important to their organization's success.
Even if you decide to run your own business without hiring any employees, you may still be required to work with other professionals, in which case teamwork can prove valuable to your business's success. For example, you may need to work with a professional marketing agency or an accountant. With strong business communication skills, you can work more effectively and efficiently with these professionals.
Communication Drives Sales
In addition to strengthening teamwork, strong business communication skills also drive sales. While different businesses perform different operations, nearly all businesses sell one or more products or services. And to generate sales, a business's employees must convey the value, as well as benefits, of their organization's products or services. Even in the hotel industry, managers and desk workers must convince prospective guests to book a room by communicating with them. Communication such as this can occur either in person, over the phone or by email.
Communication Encourages Learning
Your ability to learn information while working will be influenced by your business communication skills. Some people assume that communication only governs the way in which workers convey information, but this isn't necessarily true. Business communication encompasses all forms of information sharing in the workplace, including the reception of information. If you have strong business communication skills, you'll be able to learn information more quickly on the job.
Accelerate Your Career
Take your hospitality and business knowledge to the next level. View our
diploma programs
and
online courses
in hospitality and business and receive a certificate or diploma to advance your career.
This article was brought to you by American Hospitality Academy World Campus. For more news, updates, and information on our online business courses or online hospitality courses, please visit our website.