What is Hospitality Management?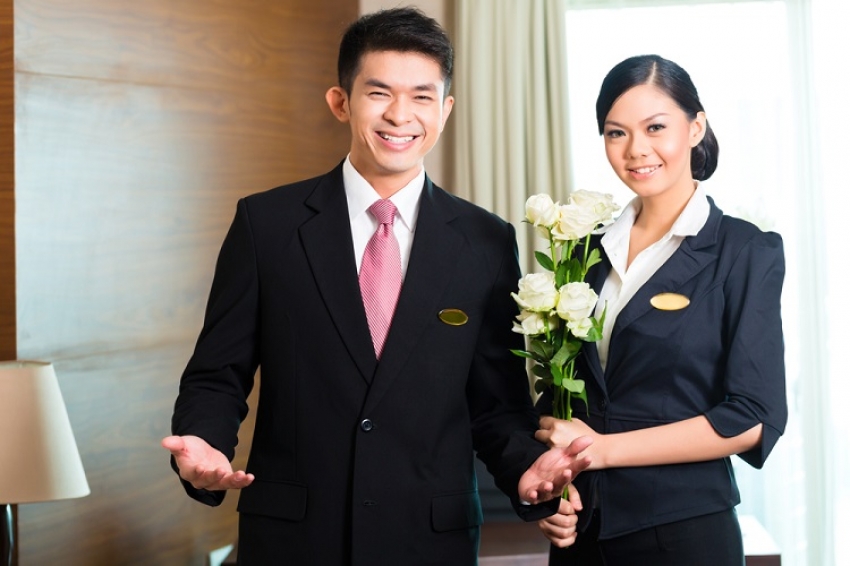 Hospitality management has become an increasingly popular profession in recent years. As hospitality businesses continue to grow, they will constantly seek new recruits to fill open positions, especially at the position of manager. Whether it's a hotel, restaurant, amusement park, tourism, event planning, etc., all hospitality businesses required skilled managers. Today we'll take a closer look at what is hospitality management.
What Is Hospitality Management?
Hospitality management is simply a managerial position in a hospitality business. This worker, known as a hospitality manager, is responsible for overseeing other workers and ensuring that operations run smoothly. More importantly, they must forge and nurture positive relationships with both the clients and customers. This is defining characteristic of hospitality businesses, as they rely heavily on customer or client satisfaction to generate sales.
How Much Do Hospitality Managers Earn?
Earnings for hospitality managers vary depending on the type of business, the manager's experience, the company's payroll policies and other criteria. According to the
Bureau of Labor Statistics (BLS)
, however, food service managers in the United States earn an average of $47,960. Hospitality managers for hotel businesses may earn even more money.
Statistics
show that hotel managers in the United States earn an average of $104,928 per year -- about twice the national average. There are also travel managers who work for tourism companies. According to research cited by Learn.org, travel managers in the United States earn an average of $84,645 per year.
As you can see, hospitality management has high earning potential. If you're stuck in a dead-end job and looking to begin a new career, perhaps hospitality management is right for you.
Benefits of Hospitality Management
In addition to lucrative pay, there are other benefits of working as a hospitality manager, such as the ability to meet and engage with new people on a daily basis. If you're a "people person," you'll fit right in as a hospitality manager. You can talk to customers and clients, develop new relationships and improve your communication skills. Furthermore, hospitality management is always in demand, allowing for greater job security.
Becoming a Hospitality Manager
If you're thinking about becoming a hospitality manager, you should seek training in the hospitality field. Many schools offer
courses
or
diploma programs
specifically geared toward business and hospitality. You may also experience success by entering the hospitality field in a lower position and gradually working your way up to management. However, the right training and education will greatly improve your chances of securing a job as a hospitality manager.
Accelerate Your Career
Take your hospitality and business knowledge to the next level. View our
diploma programs
and
online courses
in hospitality and business and receive a certificate or diploma to advance your career.
This article was brought to you by American Hospitality Academy World Campus. For more news, updates, and information on our online business courses or online hospitality courses, please visit our website.