What is Hospitality and Tourism?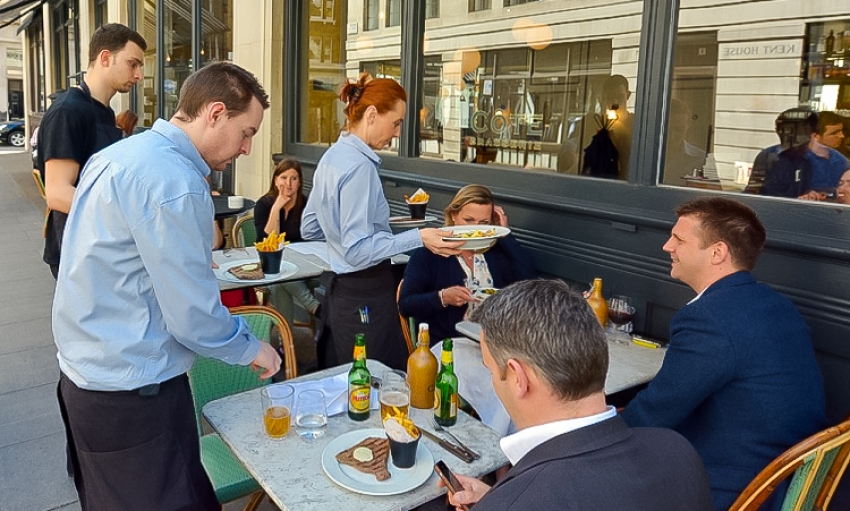 Hospitality and tourism studies have become an increasingly popular type of continuing education. After graduating high school, many young people choose to enroll in hospitality and tourism courses to better prepare themselves for the workforce. In addition to some colleges and technical schools, there are other educational institutions that specialize in hospitality and tourism training, which offer
hospitality certificate and diploma programs
. Unless you're already familiar with the term, you might be wondering exactly what is hospitality and tourism. Today, we'll take a closer look at the topic.
What Is Hospitality and Tourism?
Hospitality and Tourism: The Basics
Hospitality and tourism is a wide-reaching industry that encompasses all jobs related to tourism, travel, and leisure. Millions of Americans travel each year. To accommodate these travelers and their unique needs, there are hospitality businesses such as hotels, restaurants,, cruise lines, spas, airlines, resorts, and more. The term used to describe these jobs collectively is "hospitality and tourism."
Why isn't the industry just called "tourism" instead of "hospitality and tourism"? The reason it's called "hospitality and tourism" is because the jobs within this industry specifically focus on hospitality. We discuss the difference often, but hospitality -- when used in context of business -- refers to the relationship between a business's workers and its customers. Businesses in the hospitality and tourism industry rely on strong hospitality skills to keep their customers satisfied, so that they'll return to make purchases again in the future.
Statistics on Hospitality and Tourism
The hospitality and tourism industry is a booming segment of the economy. A report published by the World Travel and Tourism Council (WTTC) found that travel and tourism activities create roughly 8% of the world's jobs. Of course, this means that there are literally millions of jobs available within the industry, ranging from entry-level to management and franchise ownership.
In the United States, the hospitality and tourism generated more than $1.5 trillion in economic output during 2016 alone. During this same year, there were approximately 7.6 million jobs in the industry, according to
SelectUSA.gov
.
Globally, statistics show that the tourism sector alone generates more than $1.34 trillion. When accounting for travel and tourism, the industry contributes more than $8.27 trillion to the global economy. These statistics attest to the massive size, as well as significance, of the hospitality and tourism industry.
Preparing for a Job in the Hospitality and Tourism industry
If you're interested in a career in the hospitality and tourism industry, there are several steps that you can take to better prepare yourself for it. First, consider enrolling in a
hospitality and tourism diploma
course. With a diploma, you'll not only have an easier time finding a job in this industry; you'll also have a better chance of getting a high-paying job. Also, remember to explore your options to determine which specific job you'd like to have in this industry. There's no limit to your greatness. Shoot for the stars!
Accelerate Your Career
Take your hospitality and business knowledge to the next level. View our
diploma programs
and
online courses
in hospitality and business and receive a certificate or diploma to advance your career.
This article was brought to you by American Hospitality Academy World Campus. For more news, updates, and information on our online business courses or online hospitality courses, please visit our website.