What is Business Communication?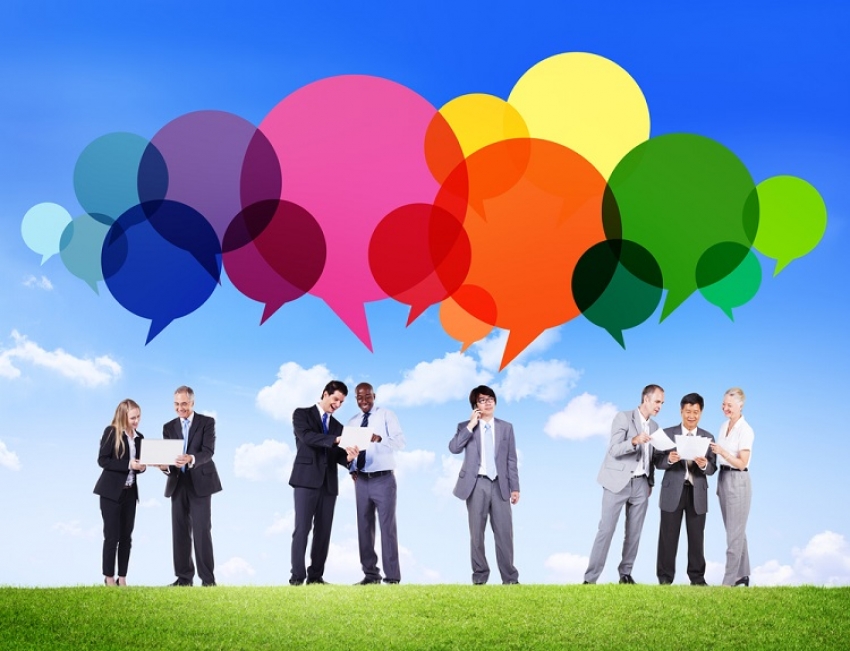 All businesses need to communicate with their employees and customers, both internally and externally. Without communications, a business will struggle to perform its intended operations. Business communication refers to the process of sharing information within a business and outside of the business. It's an integral part of the success of modern-day businesses, as it allows businesses to convey their marketing messages, delegate tasks, streamline operations, and much more. Today we'll take a closer look at what is business communication.
What is Business Communication?
Business communication is best described as the process of sharing information for the benefit of a business. It's generally categorized as being either internal or external. Internal communication, as the name suggests, occurs when a business shares information within its organization. Consequently, external information occurs when a business shares information outside of its organization, either to clients, customers or vendors.
Why Business Communication Is Important
So, why is business communication is important? According to
Forbes
, businesses lose $62 billion each year because of poor customer support. When a customer has a problem with his or her purchase, they may attempt to contact the business for a solution. If the business fails to respond or doesn't proactively resolve the customer's problem, that customer may stop buying its products or services.
Business communication also allows organizations to streamline their operations and increasing productivity. Research shows that most workers are only productive for about three hours a day. In a typical eight-hour day, that means five hours are wasted. With the right communications, however, businesses can encourage higher productivity levels by motivating workers, delegating tasks, fixing workflow "bottlenecks" and more.
The Different Types of Business Communication
Of course, there are different types of business communication. While all forms of business communication can be categorized as either internal or external, depending on parties communicating, the method of communication used by a business may vary.
Oral communication refers to the process of sharing information by voice. A business may a hold a meeting, for example, in which executives discuss new products with their company's workforce. There's also written communication, which involves sharing information on written or digital media like a calendar of events, PowerPoint presentation or company training manual.
Business Communications Jobs: What You Should Know
Not only is business communication one of the many important
workplace skills
, there are also many jobs available for individuals interested in this specialty.
Statistics
show that communications managers in the United States earn a median annual salary of $119,390, making this a lucrative and rewarding career choice. Another related job is a public relations specialist, which has a median annual salary of $65,830. Both of these business communication jobs are poised for strong growth in the coming years, especially in the hospitality field.
Accelerate Your Career
Take your hospitality and business knowledge to the next level. View our
diploma programs
and
online courses
in hospitality and business and receive a certificate or diploma to advance your career.
This article was brought to you by American Hospitality Academy World Campus. For more news, updates, and information on our online business courses or online hospitality courses, please visit our website.