Put the "SUPER" back in Hospitality Supervisor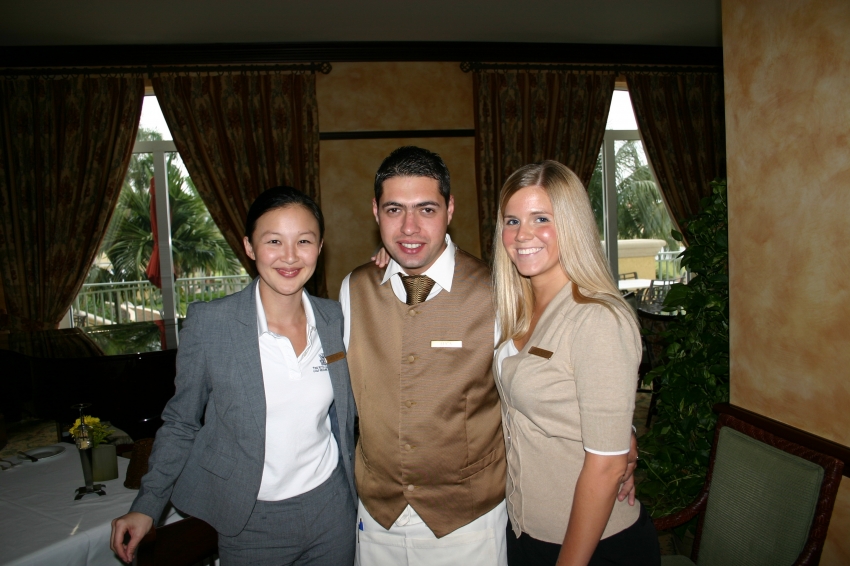 If you could be granted one super power what would it be? Be invisible? Fly? Not gain weight? Sounds cool right? If granted this special power, what would you do with this new ability? Definitely fun to think about! In July of 2017, AHA World Campus asked 50 hospitality supervisors and managers around the world the following question:
If you had one super power that would help you in your job, what would it be? While many said, "the ability to be at 3 places at once", the top answer was employee retention.
According to Deloitte Hospitality Report, the average hotelier spends 33 percent of revenues on labor costs alone. In the United States, the average employee turnover is 31%. Why do you think this is so high? Let's answer this by first asking you a question. Do you think people quit organizations or do people quit people?
OK, drum roll... If you said, "people quit people", then you are on your way of bringing THE SUPER back into supervisor! While, in reality, we would like to think that when people leave an organization, it has little to do with us, but studies have shown that at least 65% of people leave a company because of their supervisor or manager. So instead of "I quit."—they are really saying, "I quit you!" I know, harsh, right? But let's learn what we can do about lowering employee retention.
The "company" doesn't do anything negative towards them... people do. Sometimes coworkers cause the problems that prompt people to leave. But often the people who alienate employees are their direct supervisors and their lack of soft skills. A popular saying in management is "people will only go along with people they get along with.
So, what kind of supervisors do employees quit? According to Leadership Expert, John Maxwell, there are 4 reasons why people quit people.
REASON #1 People quit people who devalue them.
REASON #2 People quit people who are untrustworthy
REASON #3 People quit people who are incompetent.
REASON #4 People quit people who are insecure
Interesting reasons that make complete since if you put yourself into your employee's shoes. How can you be the SUPERvisor that shows value, trustworthiness, competency and confidence? Check out our AHA World Campus Hospitality Supervisor Course and our Supervision in the Workplace Course for all industries. I am happy to save you a seat!
Allow our online professional development course to help you create the SUPER POWERS to influence and create productive teams that take ownership of their job and most of all... . STAY!
Accelerate Your Career
Take your hospitality and business knowledge to the next level. View our
diploma programs
and
online courses
in hospitality and business and receive a certificate or diploma to advance your career.
This article was brought to you by American Hospitality Academy World Campus. For more news, updates, and information on our online business courses or online hospitality courses, please visit our website.