How to Prepare for Life After High School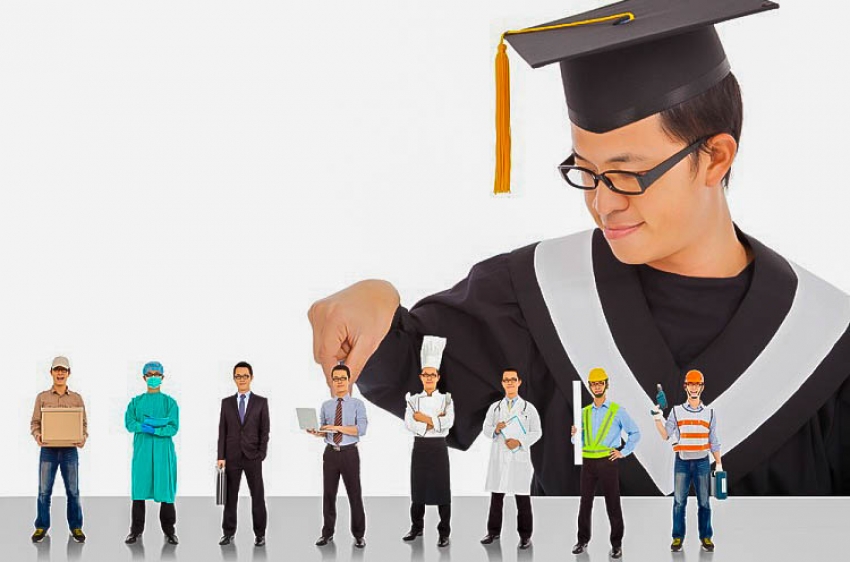 Are you about to close the chapter on your high school years? Well, you aren't alone. According to the
National Center for Education Statistics (NCES)
, approximately 3.6 million students graduate from high school each year in the United States. Although you are graduating high school, that doesn't necessarily mean that your education is complete.
Depending on your desired career path, you may need postsecondary education to secure the right job. You can prepare for life after high school, by following a few simple tips.
How to Prepare for Life After High School
Assess Your Skills
After graduating high school, use this opportunity to perform a self-assessment of your skills. Everyone has skills. Maybe you're a good orator and public speaker, or perhaps you excel in teamwork activities, where you are required to work with other individuals. Regardless, you should take a step back to assess what you are good at. Once you've assessed your skills, you can begin exploring career options to start a new chapter in your life.
Explore Career Options
Now that you know your skills, you can use this information to explore career options. Ideally, you should already have a few
prospective careers in mind. Because this is such a life-changing decision, you should create a thorough list of at least 10 prospective careers.
Don't just choose the highest-paying careers. Consider all elements of a career to determine if it's right for you, including work culture, competition, projected growth, work hours or schedule, flexibility, and of course, required skills and education.
Organize Documents
A common mistake high school graduates make is neglecting to keep track of essential documents like their SAT results, ACT results, or even their high school diploma. If you haven't done so already, gather these and other important documents and place them in a safe location.
Enroll In Postsecondary Education
While not always required to land a job in your desired career, enrolling in postsecondary education will give you a competitive advantage over millions of other job seekers. You don't have to necessarily obtain a two- or four-year degree, but you should consider some type of postsecondary education or
career training
to further your skills and professional development
Set Personal Goals
Setting goals is an important step after high school. Without a linear path like you experienced in high school, you may struggle to stay on the right path for a successful career. So, set clear and specific personal goals, such as earning a
diploma or certificate
in business or hospitality by a certain date.
It's Your Turn
Do you have any helpful tips to add for recent or upcoming high school graduates? How did you make the transition into your career and what special skills did you need to master to secure the job?
Accelerate Your Career
Take your hospitality and business knowledge to the next level. View our
diploma programs
and
online courses
in hospitality and business and receive a certificate or diploma to advance your career.
This article was brought to you by American Hospitality Academy World Campus. For more news, updates, and information on our online business courses or online hospitality courses, please visit our website.