How to Get Started on a Hospitality Career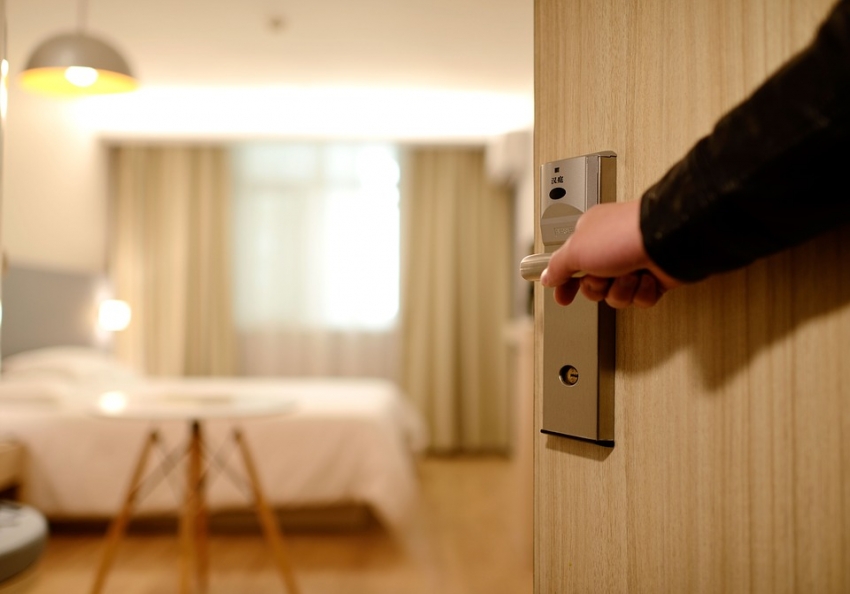 Hospitality is one of the largest and fastest-growing industries in the United States. According to
Statista
, the country's hospitality industry was valued at over $133 billion in 2009. By 2017, it grew to over $208 billion. As the hospitality industry continues to grow, you might be wondering how to get started with a hospitality career. While there are countless ways to start a career in the ever-growing hospitality industry, we've compiled a few essential tips to point you in the right direction.
How to Get Started on a Hospitality Career
Determine if a Hospitality Career Is Right For You
Before taking tangible steps to work in the hospitality industry, you should conduct a self-assessment of your skills and professional goals to determine if it's the right career choice for you. Because they often revolve around face-to-face interactions with customers, hospitality careers require excellent people skills.
If you have a naturally outgoing attitude and enjoy talking with people, perhaps a hospitality career is right for you. But if you prefer to work in isolation where you rarely see or talk to other people, you may want to choose a different career.
Research Hospitality Careers
If you enjoy meeting and talking to new people on a regular basis, you can begin to research prospective careers in the hospitality industry. There are dozens of hospitality careers, some of which include hotel manager, hotel concierge, event planner, hotel general manager, tour guide, restaurant manager, restaurant owner and more. Using the internet, research some of these hospitality careers to learn more about their requirements, salary and working environment.
Earn a Hospitality Diploma
With so many people vying for a career in the hospitality industry, you'll need to differentiate yourself from other candidates. One of the best ways to show hospitality employers that you are serious and eager to work in the hospitality industry is to earn a hospitality diploma. By signing up for a hospitality course and earning a diploma in this field of work, you'll project yourself as being a hardworking candidate who's ready to succeed in a new hospitality career.
Start With an Entry-Level Job
Even with a hospitality diploma, you may still want to consider starting with an entry-level job in the hospitality industry. Once you get your foot in the door, metaphorically speaking, you can work your way up the corporate ladder. Of course, a hospitality diploma may allow you to skip this step by helping you secure a mid-level job.
Accelerate Your Career
Take your hospitality and business knowledge to the next level. View our
diploma programs
and
online courses
in hospitality and business and receive a certificate or diploma to advance your career.
This article was brought to you by American Hospitality Academy World Campus. For more news, updates, and information on our online business courses or online hospitality courses, please visit our website.